Lex Products Introduces the powerCON Tee™ Power Distribution System!
Posted Feb 25, 2020
---
February 25, 2020
For Immediate Release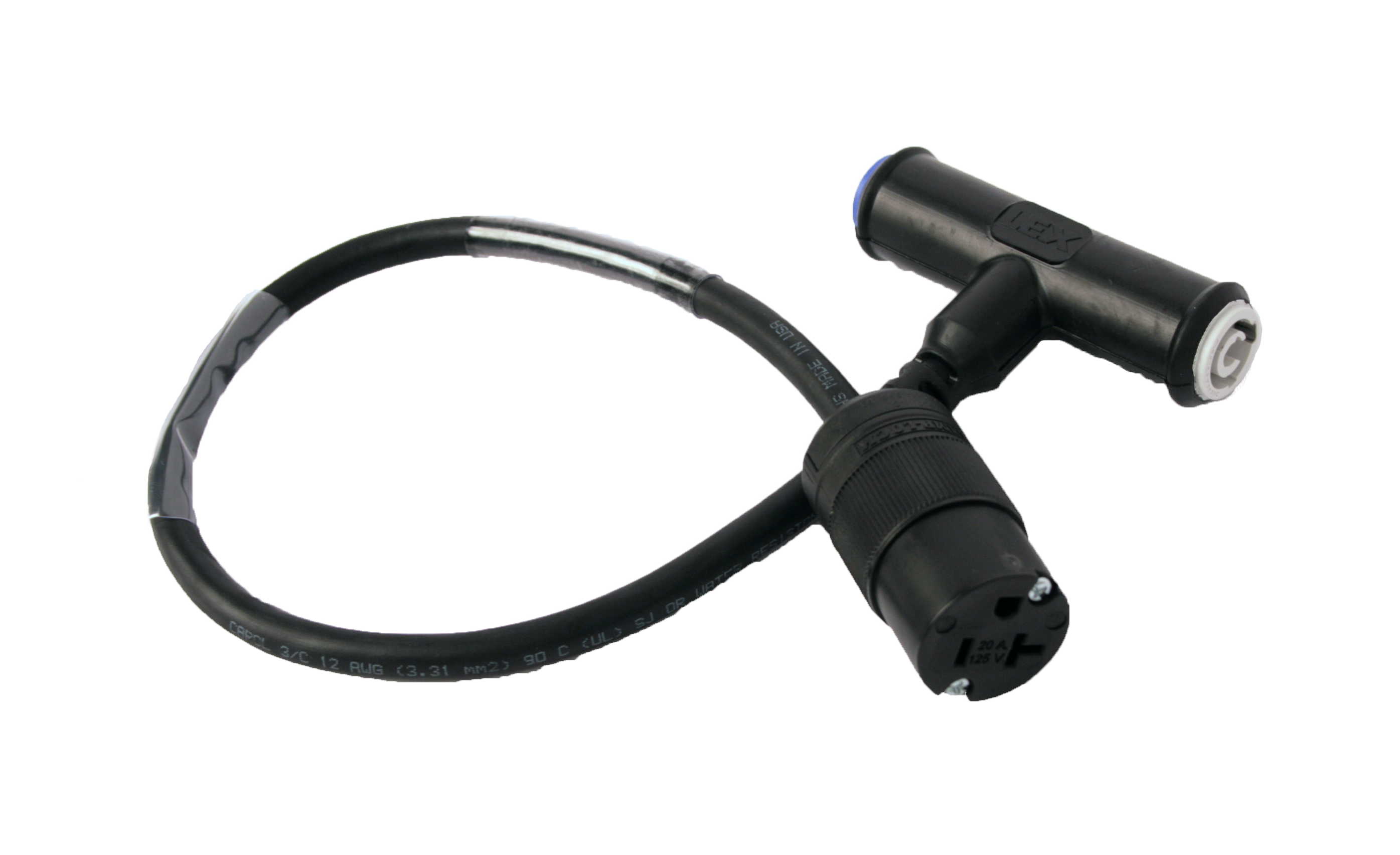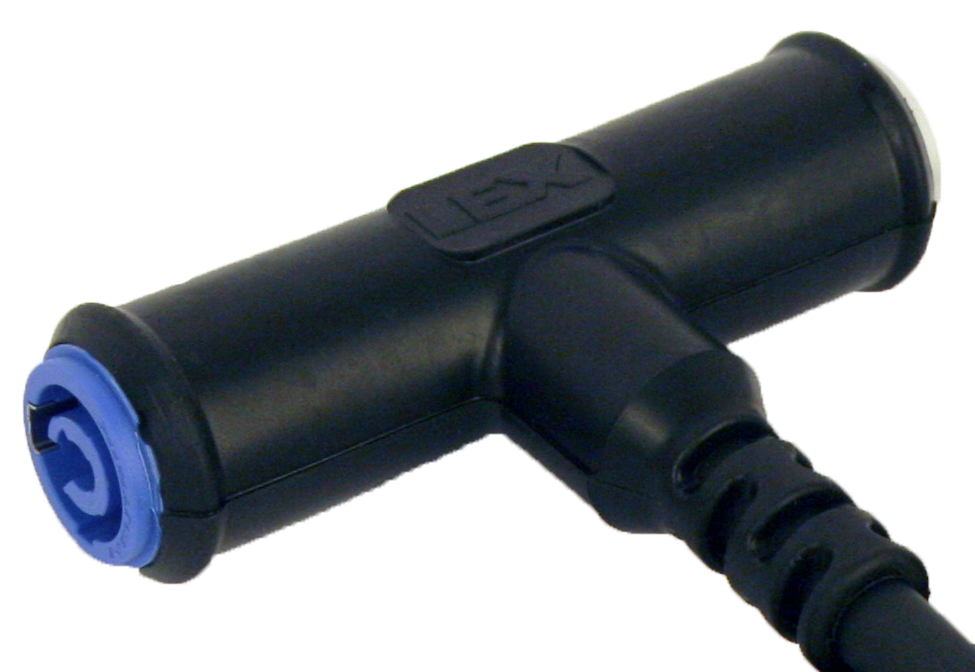 (SHELTON, CT) – With the introduction of the powerCON Tee™, Lex Products expands the means of creating infinitely configurable, single-circuit portable power distribution systems. Taking advantage of the Neutrik® powerCON® series, the powerCON Tee™ allows power to pass through a molded housing while energizing a connector on an 18" tail. Depending on the connector selected, the powerCON Tee™ system will address the power requirements of devices without powerCONs® in a powerCON® 'daisy chain' or serve as an extremely compact 'two-fer'.
As the latest addition to the Lex Products stocking model, the exclusive EverGrip® design won't dent, scratch or corrode while creating a product more impact resistant than a metal box. Using 12/3 SJOOW cable, the rugged overmold design creates a strong bond between the cable and connections for superior strain relief and secure termination.
Since its introduction, the compact style and small footprint of the Neutrik® powerCON® series have made it the 'go-to' connector for hundreds of LEDs and moving light designs. Its locking ability allows for a secure connection, an important feature with entertainment fixtures that may suspended in any orientation.
"Devices using the venerable powerCON® connector system are shipping everyday with uncounted numbers of devices already in the field. By interlinking powerCON Tees™, electricians create flexible power distribution systems, expanding the uses for thousands of existing powerCON® extensions." commented Lex Products Entertainment Market Manager, Pat O'Keefe. "Combine the reliability and ruggedness of the EverGrip® molding process, the wide-spread availability of powerCON® in the market with the configurability of powerCON Tee™ and you have a creative means of addressing power distribution needs well into the future that fits easily into a road case".