Introducing the Hanging Spider Box!
Posted May 20, 2020
---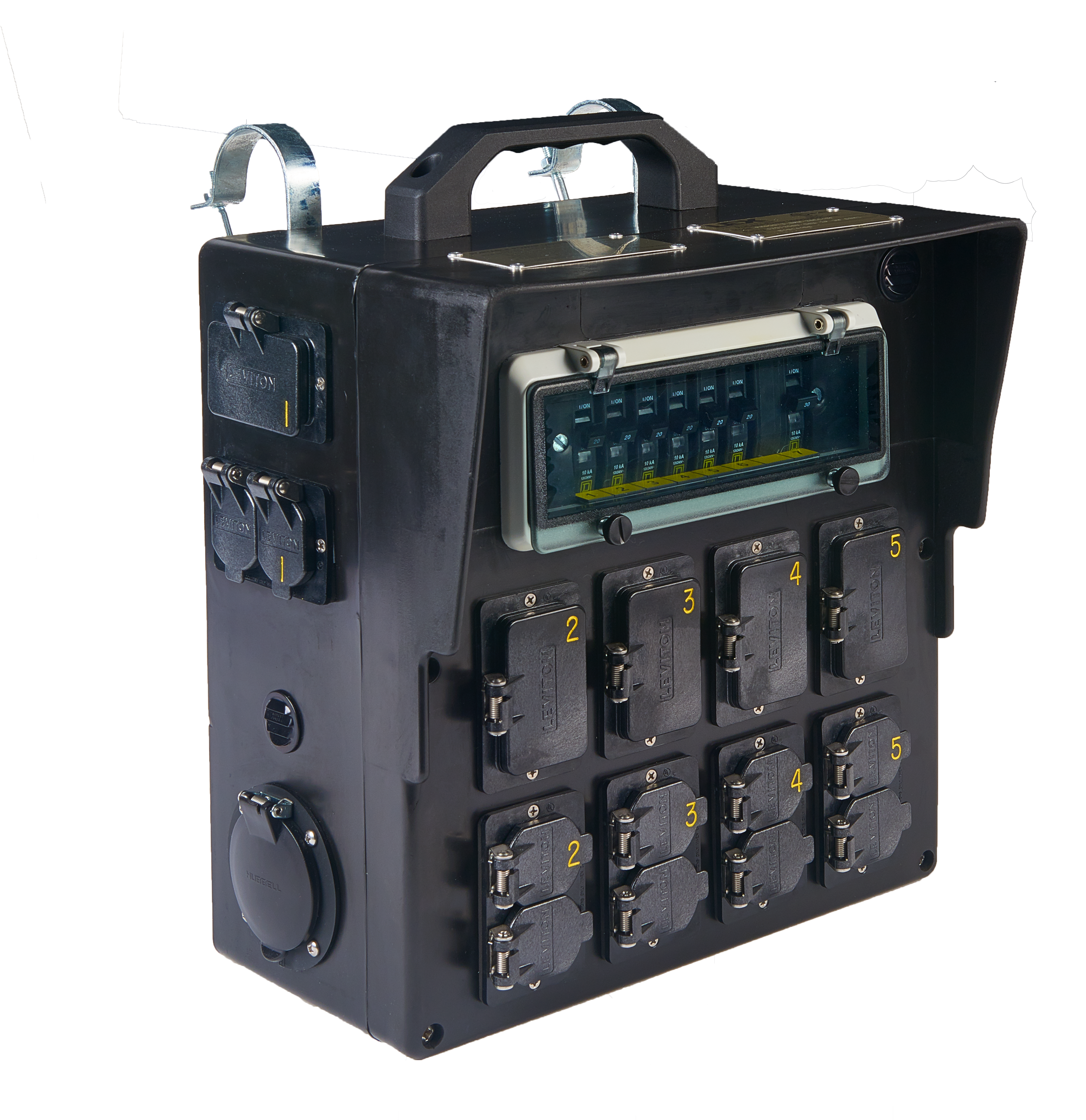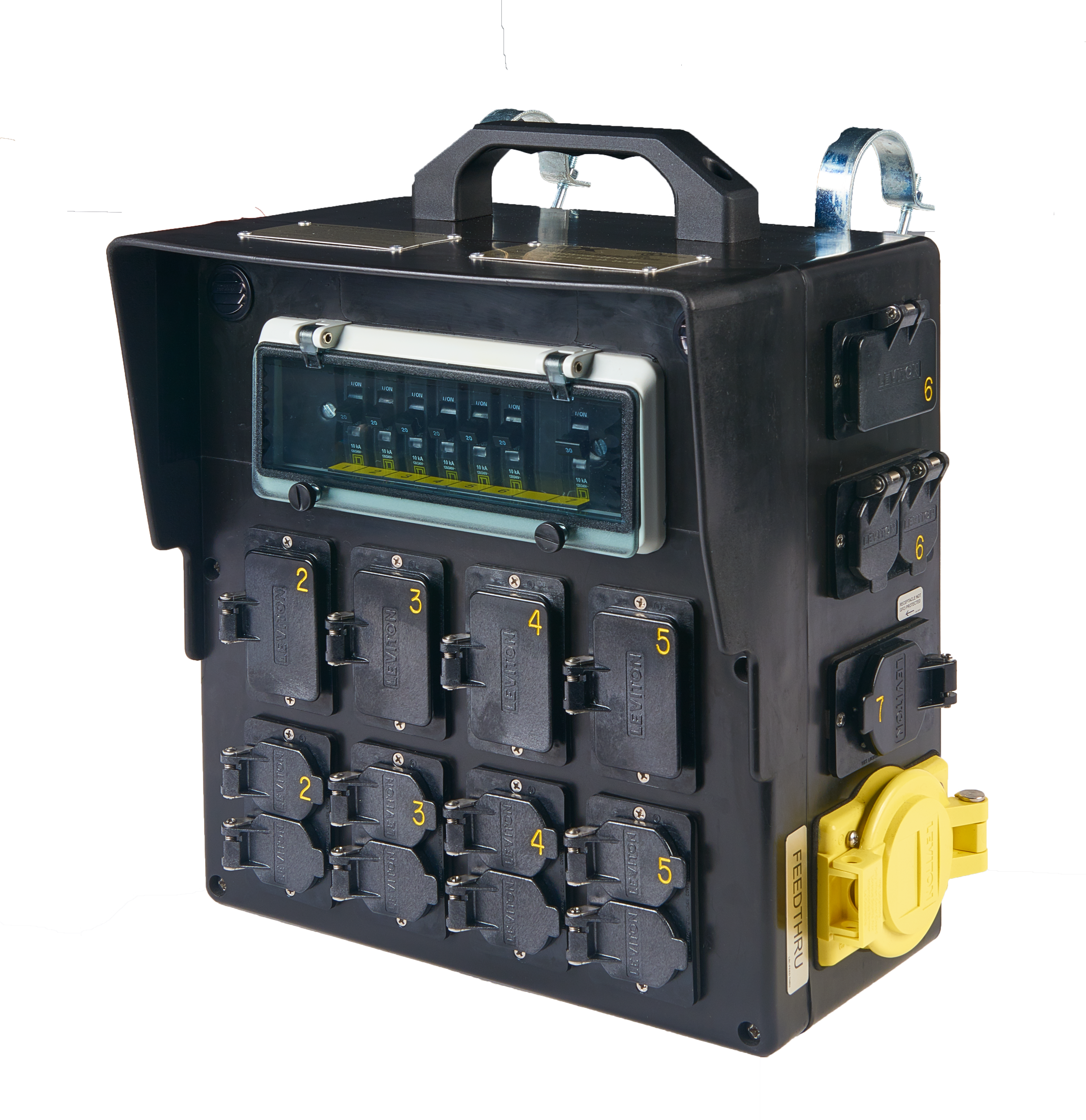 (SHELTON, CT) – Lex Products is proud to introduce the Hanging Spider Box, a compact portable power distribution unit that allows one of the most popular power distribution configurations to be hung from a railing or a pipe. In tight workspaces such as corridors, stairwells, and decks, this unit will not take up space sitting on the ground, making this the ideal box for the job site.
Corrosion resistant J hangers allow the Hanging Spider Box to be easily suspended on structures up to 2 inches in diameter and the lid overhang protects the unit from fall damage. The lid overhang also provides protection from the elements in harsh outdoor environments.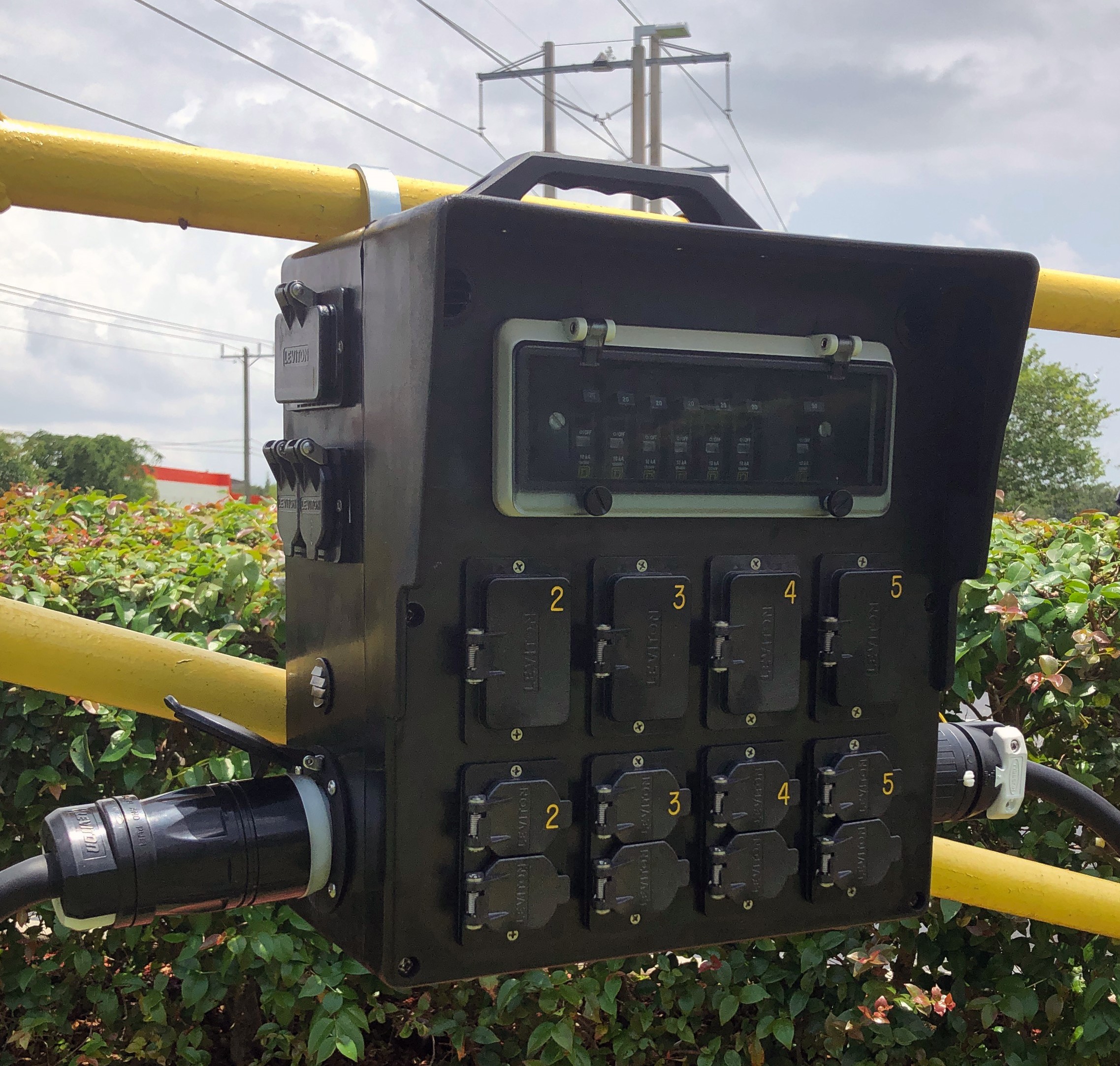 A heavy-duty rubber molded enclosure makes this box fully insulated and resistant to shock, impact, and corrosion. The Hanging Spider Box is fully UL listed with a Weatherproof NEMA 3R rating.
The Hanging Spider Box's compact nature and ability to be hung make it ideal for shipyards, oil rigs, and construction markets where space is a premium. "At Lex we know every job site and every project is different. The LEX Hanging Spider Box is built for convenience, safety, durability and versatility wherever a space saving option is needed," comments Product Manager Mike Luther.